Every company will tell you that customers are critical. Many will tell you that their customers inspire them and their products. But how many companies actually have the opportunity to know their customers personally and deeply and to develop their products together with them?
Last week, we, with healthcare compliance expert Alice Martin, had the privilege of hosting a group of the industry's leading compliance officers from some of the largest healthcare organizations in the country.
Some of these are long-time customers who we interact with frequently and consider friends. Some we met in person for the first time.
The purpose of the meeting was simple: connect compliance professionals and build lasting allies; learn best practices from one-another; identify common challenges where ProviderTrust may be able to help through doing what we aspire to do best, bring simplicity and meaning to data.
In the serene, relaxed setting of healthcare industry pioneer Clayton McWhorters' farm in Franklin, Tennessee, with roaring fire to warm us and lake views to inspire us, we spent a day sharing perspectives, common challenges and brainstorming the kernels of solutions.
What we Learned and What was Shared:
Compliance is hard and demonstrating compliance, even harder. This was an overarching observation throughout the day.
The challenges of compliance officers can range from:
Building a culture of compliance throughout an organization

Consistently and efficiently capturing the information needed to monitor and audit compliance (often with limited resources!)

Managing compliance across geographically disperse entities and complex organizations

Keeping pace with a changing healthcare environment and regulations and ensuring compliance across new and distributed technologies (increased use of personal devices s

ocial media, etc).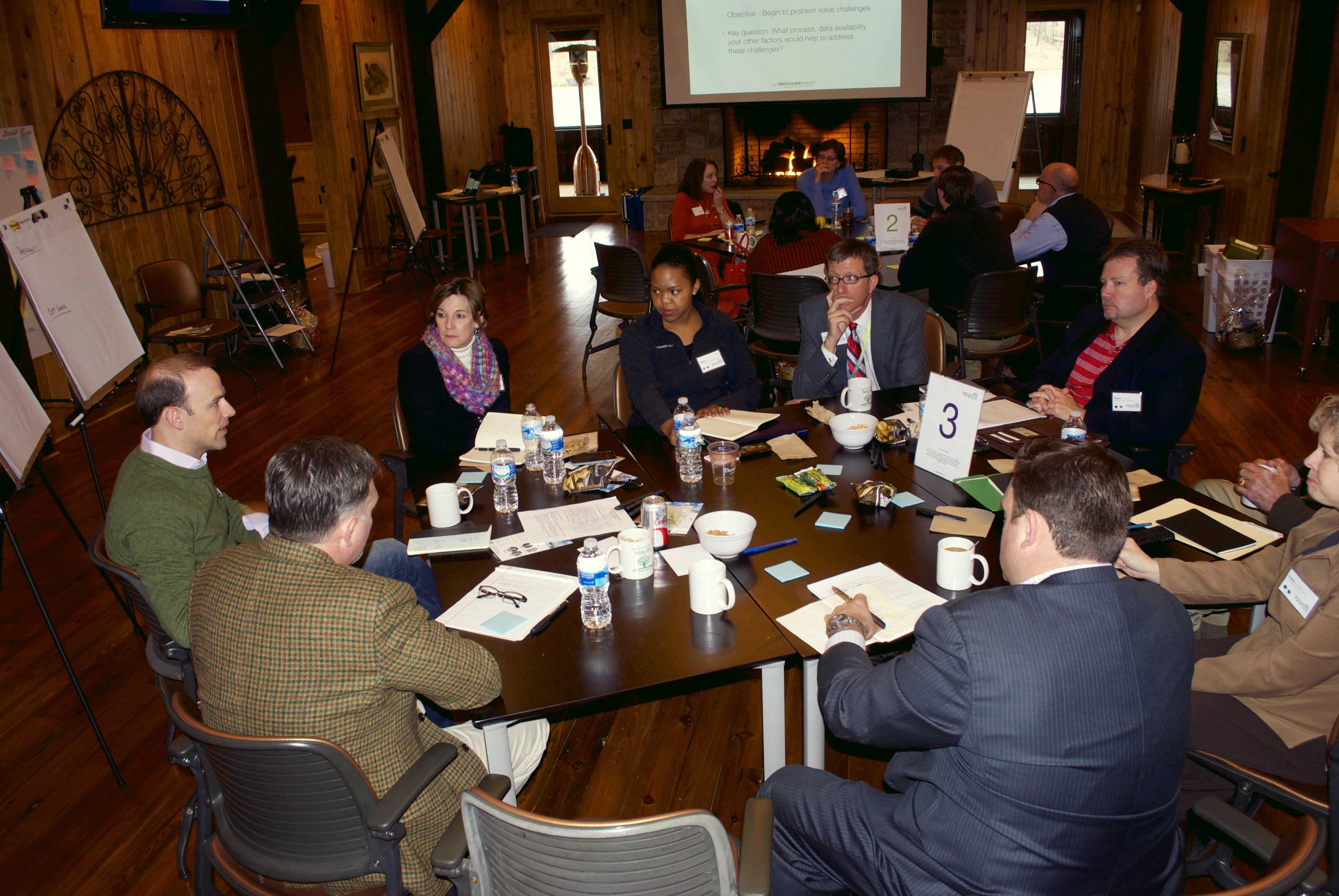 Another theme that emerged is that "facts" are a compliance officer's best friend. Data, used in a meaningful way, is a powerful tool for diagnosing issues, motivating the center and edges of the entire organization and for demonstrating compliance to regulators.
In addition to "core" compliance data related to OIG exclusions, provider licenses and incidents, this also includes financial, HR and clinical data that can give an indication of an organization's holistic compliance picture and predictive indications of where potential issues may arise.

To the future:
What seems clear is that regulations are not easing up and enforcement is only gearing up. We hope that meetings like this one will help us all to do our job as effectively as possible and get out ahead of federal and state requirements.
This latest workshop has already planted seeds in our heads for future innovations and begun the collaborations with customers that will lead to our next product. This collaborative approach to innovation continues a trend that is in our DNA.
Provider Trust was conceived and launched from discussions and collaborations with our first customer. That product has evolved and improved through on-going daily discussions with users. And our most recent product, VendorProof℠, was similarly conceived and launched with a handful of our existing customers.
For us, our customers are our reason for coming to work. We are grateful for the opportunity to get to know them personally and we aspire to define and build success together. Thank you to those who attended our first annual ProviderTrust Compliance Workshop and to all of our clients. You inspire us, teach us and motivate us to do our work well.