Nashville is quickly gaining a new nickname. Music City is now the Healthcare Capital of the nation and shows no signs of slowing down. Since the city was spotlighted by the Wall Street Journal in 2011, Nashville has continued to thrive in the healthcare industry and was named the Best City for Healthcare IT Startups this past month.
Nashville is investing heavily in the healthcare industry, a sure cash cow for years to come. Belmont University, a local college, has recently established a program to educate undergraduates on healthcare IT to provide targeted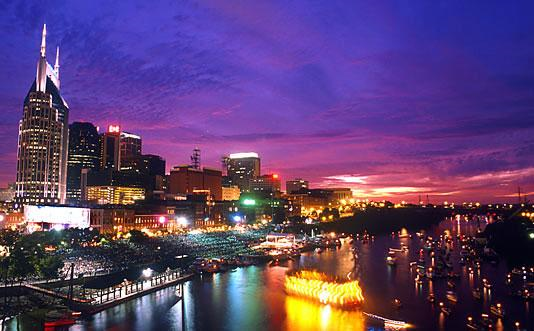 skills for the booming industry where jobs are in high demand.
More information about this program and how it is being developed can be found here.
More than 250 healthcare companies are headquartered in the Nashville area, making healthcare the region's most prominent industry.
Sixteen publicly traded healthcare companies call Nashville home, with a combined $70 billion in global revenue.
The healthcare industry is also the region's largest and fastest-growing employer, currently employing over 210,000 Nashvillians. That is 1 in 8 individuals! Startups are focusing on all aspects of the industry, from patient interaction to automated compliance procedures.
This environment has been evolving over the past decade and is the reason our founders established our company in this great city. ProviderTrust has grown exponentially over the past four years and it is due to this progressive healthcare IT community, partnered with hard work and determination — of course.
While the industry continues to flourish here, ProviderTrust has stayed ahead of the pack, recently claiming a spot as a finalist in the Nashville Business Journal's 2014 Small Business Awards. Check out the other finalists and what they are doing here.
Nashville is booming. It is currently one of the top ten fastest growing cities in the nation and with more people comes more business. Startups of all sorts are flocking to Nashville to take advantage of the resources and network that this city provides.
As for us, we have planted our feet off Charlotte Avenue and are looking forward to both contributing to and advancing in the thriving state of the healthcare industry.