In order to succeed in today's healthcare environment, healthcare organizations of all sizes are increasingly relying upon leveraging expertise from third party vendors, consultants, and services to save costs and gain efficiency. Vendors range from clinical and patient care services, dialysis, diagnostic imaging, pathology review, IT services, EMR platforms, food services and a plethora of other administrative and support services. In fact a recent survey conducted by the national healthcare law firm Waller Law in conjunction with Modern Healthcare Insights found that 98% of respondents reported that outsourcing one or more patient care/clinical services was a normal part of their daily business. The survey also found that this trend was expected to continue over the next 2-3 years.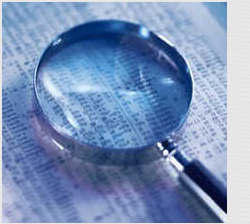 As this trend continues, it is important to review your outsourcing agreements to ensure proper risk mitigation and liability shifting. However, from the perspective of the OIG and CMS, the responsiblity for ensuring that your organization is not billing CMS nor being reimbursed from federal healthcare program services remains with the healthcare organization that employs or contracts with the excluded or debarred individual or entity. The civil and monetary fines and penalties assessed are against the healthcare organization that contracts with the exlcuded entity. It is your responsibility to monitor for an excluded entity.
OIG Exclusion penalties can include:
1. False Claims Act violation
2. Monetary fines up to $10,000 per item or service billed to CMS
3. Treble damages of the amount of the reimbursements
4. Possible loss of CMS billing privileges
5. Delay in future payments
Note: State Medicaid Bulletins specifically added requirement to monitor entities on a monthly basis.
Make sure that your 2013 Compliance Plan includes a vendor and entity monitoring program requirement. There are ways to make the cost of such program the responsibility of the vendor. Contact ProviderTrust to learn how.
You May Also Like:
The Top Healthcare Compliance Software Tools you should be Using
Why we Love Nursing License Verification (and you should too!)
Vendor Credentialing Service – are you doing enough?