The labor-intensive process of healthcare credentialing combines combing through public records and obtaining peer references, medical malpractice history, sufficient malpractice coverage, and a plethora of other documents.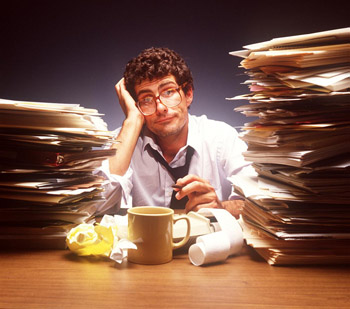 The process can take 6 weeks to 6 months to complete, and it must be done upon initial enrollment in a health plan and/or before privileges can be granted in a hospital. Not to mention, in most states, the medical professional must be re-credentialed or privileged every two years.
Despite the massive amount of time and effort required to complete all of the above, healthcare credentialing is an extremely important, necessary component of any healthcare organizations' compliance program.
The healthcare credentialing process begins by a medical credentialing office vetting a medical doctor, nurse practioner or related medical practioner every two years. They will look to ensure that he/she is properly licensed, credentialed, and meets minimum healthcare standards with sufficient peer references and an acceptable history of practice.
In order to complete a healthcare credentialing process (or re-credentialing/privileging) the medical professional and credentialing committee must gather numerous documents and current records from state sources as well as peers and insurance companies – and some of this required documentation can only be obtained by mail.
From here, healthcare credentialing must be completed for each hospital, practice and health plan under their jurisdiction; thus, the paperwork and process can be cumbersome, repetitive, and never-ending.
There are some basic components of the healthcare credentialing process that not only need to be searched as a part of the healthcare credentialing timeline, but also need to be monitored each month.
Among the most important of these, is the OIG exclusion list (LEIE), which can change each month. The OIG list of excluded individuals and entities contains both individuals (doctors) and entities (physician practices, hospitals, medical device companies) that supply healthcare organizations.
"If the individual or entity is excluded in any state, he/she/it is excluded in all states." Thus, there are additional exclusion and sanction databases that need to be checked each month:
SAM.gov site
35 state Medicaid exclusion lists (*As of 2-26-2015)
State licensing boards
A healthcare professional's license can be disciplined or sanctioned by a state licensing or disciplinary board, resulting in a status change such as a revoked, suspended or restricted license. Depending on the action taken by disciplinary board, the license revocation can lead to an OIG or state Medicaid exclusion or debarment.
For example, a medical board can investigate a physician if he/she neglects to pursue continuing education, shows incompetence, or participates in unnecessary procedures. As a result, the medical board can discipline the physician by restricting his/her license based on the type of procedures that particular physician performs.
With the example above, if the medical credentialing committee only searches the OIG LEIE, SAM.gov, and all state Medicaid lists every two years (re-credentialing, privileging or renewal of a license) than the healthcare organization is exposed to the risk and fines involved with employing an excluded person/entity or someone practicing without a license or a restricted license.
To avoid these fines and to remain healthy and compliant, the ACA 6501, CMS guidelines and OIG Special Advisory suggest that you monitor for exclusions and sanctions every month.
Now its up to each organization to decide for themselves the value in healthcare credentialing as compared to the risk of avoiding it, and take action on their findings.
"Think ahead. Don't let day-to-day operations drive out planning." -Donald Rumsfeld.
By: Michael Rosen | ProviderTrust Co-Founder