A Report of Medicare Compliance survey issued July 15, 2013 polled over 100 compliance professionals, lawyers and risk consultants on the top 30 compliance risks issues facing healthcare today. Ranking #19 was Vendor Risk Management.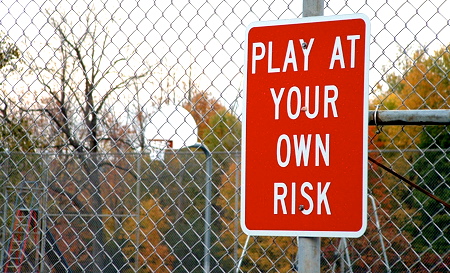 According to Boston Attorney, Vernaglia with Foley & Lardener, LLP, "Health systems use a seemingly never-ending line-up of contractors, such as staffing companies and hotline and IT vendors." If they require the same vigilance as employees, how do you ensure the vendors and their employees are not excluded from federal health programs? Have they had immunizations?
"I don't think hospitals are doing enough to manage their external participants," he continues, "When something goes wrong and the vendor did it, the community will still look at the hospital and say 'how did you let that happen?'".
It is well recognized that healthcare companies need to monitor their employees against the OIG Exclusion list(LEIE). The OIG and CMS have both indicated the need to monitor employees on a monthly basis. (See post on Exclusion Monitoring Basics)
With that said, monitoring your vendors and third parties is just as important to an effective Compliance Plan as monitoring your employees. This ensures vendor compliance. You must actively seek to review your company's policy to ensure monthly monitoring of vendors. Taking this type of action will significantly help to create a "risk-free" zone void of a painful HR tumble.
If you are like most healthcare organizations, you have as many or more vendors than you do employees. Are you comfortable that you have current, accurate data on your vendors? VendorProof, our vendor monitoring software, helps you streamline this typically overwhelming task.
For more information on vendor credentialing services visit: ProviderTrust Vendor Monitoring
You might also enjoy:
5 Steps to Ensure Vendor Compliance
Vendor Risk Management – Examining Vendor Financial Health
4 Misconceptions about Vendor Monitoring and OIG Exclusions
Get to Know your Vendor – Vendor Compliance Management Best Practices